Why Towler & Associates, CPAs?
We are focused on small businesses!
We don't just work with numbers, we work with your needs.
We listen and respond quickly, year round.
We are trusted accountants and tax advisors
Medical Expenses
Mar 18, 2016


The Globe and Mail has recently published an excellent article on Medial Expenses.
Tax advice for an aging nation: Get to know the medical expense tax credit.

The shadowy medical expense tax credit – a lot of taxpayers know it's there, but not what costs are eligible or how to calculate it. "The medical expense tax credit is probably one of the more complicated ones to calculate," explains John Crawford, a chartered accountant and chief financial officer of Pacific Blue Cross in Burnaby, B.C. "The rules are quite complicated in terms of what's eligible and what's not eligible."
Read the whole Globe and Mail Article
TIMELY AND INFORMATIVE!
A newsletter for Business Owners, Professionals, and Investors.
Sign up for our
Business Matters Newsletter
Testimonial
Warren has been my accountant for almost two years. I was referred to him through friend of mine and I am forever thankful for the introduction. Anytime I need a question answered he responds right away and if I need advice I trust what he says. He has completed two year- end financial statements for me and it has been painless. Warren has a vast amount of experience in accounting (and it shows), he is professional and personable. These are qualities that I believe are important for the growth…
Jennifer Abbott
Founder of Hear at Home Mobile Hearing Clinic LTD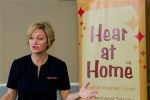 Recent Topics