Contact Us
If you have a personal tax, corporate tax, business consulting, or real estate question, you may ask it here. Please select the subject from the drop down list to ensure the correct person receives you question.
We appreciate your feedback (good or bad). We will never sell or disclose your email address to anyone. We look forward to hearing from you.
By Mail or phone
Towler & Associates, CPAs
Warren Towler, CPA, CA
#150 – 233 West 1st Street,

North Vancouver
,
BC
V7M 1B3
Office Phone:
604-988-7832
Web site:
towlerassociates.com
By email:
Required Fields *
TIMELY AND INFORMATIVE!
A newsletter for Business Owners, Professionals, and Investors.
Sign up for our
Business Matters Newsletter
Testimonial
Warren has been my accountant for almost two years. I was referred to him through friend of mine and I am forever thankful for the introduction. Anytime I need a question answered he responds right away and if I need advice I trust what he says. He has completed two year- end financial statements for me and it has been painless. Warren has a vast amount of experience in accounting (and it shows), he is professional and personable. These are qualities that I believe are important for the growth…
Jennifer Abbott
Founder of Hear at Home Mobile Hearing Clinic LTD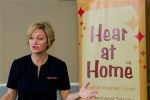 Recent Topics