Warren Towler, CPA, CA
Warren received his CA designation in 1989. Prior to forming Whittaker & Towler, Chartered Accountants (the firm that preceded Towler & Associates, CPAs) Warren was a corporate controller in the real estate industry for 18 years. Early in his accounting career he gained several years of valuable experience with three medium sized accounting firms offering accounting and income tax services to a wide variety of clients.
In early 2008, seeking a change in career direction, Warren returned to public accounting to offer accounting and income tax services to corporate and tax clients.
Real Estate Expertise
Due to his lengthy career in the real estate industry, Warren is able to offer valuable insight into the development business and real estate investments.
CPA, BA, Economics
In addition to being a Chartered Professional Accountant, Warren holds a diploma in Urban Land Economics from the University of British Columbia and a Bachelor of Arts (Economics) degree from the University of Victoria.
TIMELY AND INFORMATIVE!
A newsletter for Business Owners, Professionals, and Investors.
Sign up for our
Business Matters Newsletter
Testimonial
Warren has been my accountant for almost two years. I was referred to him through friend of mine and I am forever thankful for the introduction. Anytime I need a question answered he responds right away and if I need advice I trust what he says. He has completed two year- end financial statements for me and it has been painless. Warren has a vast amount of experience in accounting (and it shows), he is professional and personable. These are qualities that I believe are important for the growth…
Jennifer Abbott
Founder of Hear at Home Mobile Hearing Clinic LTD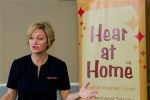 Recent Topics